Cultivating our Hearts and Minds
Aloka Foundation has two eco-holistic retreat centres and spiritual sanctuaries in Malaysia.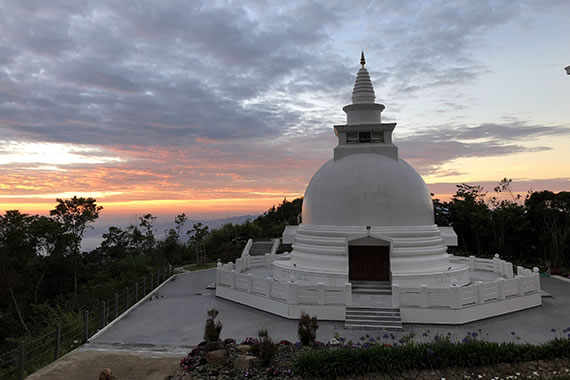 Alokarama
Alokarama is located on an 8.9-hectare of orchard located near Asahan, Tampin in Negeri Sembilan, bordering the states of Johor and Melaka. Since its completion in 2006, Alokarama has been the host venue for many healthy mind and body retreats and workshops.
Mitraville
Mitraville is another eco-holistic health and spiritual sanctuary on a 5.2-hectare piece of land at Mersilau, near Kundasang, Sabah. Located at almost 1,900 metres above sea level, just at about the half-way mark of Mount Kinabalu, one of the tallest mountains in Southeast Asia and with accompanying natural attributes, Mitraville is an ideal retreat centre for the cultivation of the mind.
Access to Alokarama and Mitraville is currently restricted. Kindly email inquiries@alokafoundation.org if you have any inquiry, please.